Our Company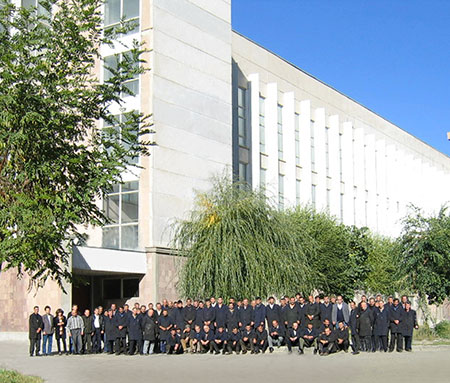 At the crossroads of Europe and Asia, the Canadian-Armenian joint venture Qualitech Machinery L.L.C. has over 30 years of experience in precision machining, mould making, tools, stamping dies, design and manufacturing, and roll-forming machines.
Located in Armenia, in the center of the Caucasus and neighbouring Russia, Turkey and Iran, Qualitech Machinery with its diverse design and product line has successfully penetrated into the Russian, European, Middle Eastern and North American markets.
Qualitech Machinery L.L.C. is located in Hrazdan city (approximately 25 kilometers from the capital city of Yerevan.) Its 15,000 square meter facility employs 100 skilled personnel and professional engineers.
Our combined experience and expertise places us in a unique position to assist our customers solve complex tooling problems for assembly and production lines, as well as to supply small and large volumes of production parts.
Qualitech Machinery guarantees its customers' needs through a team of competent toolmakers, mould makers, general machinists and an extensive experienced workforce.